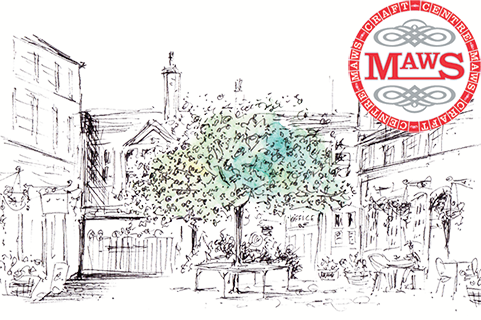 "a crafty little secret in the gorge"
Welcome,
Maws is an art, craft & design centre situated in the picturesque Ironbridge Gorge, a UNESCO World Heritage Site, 1.5 miles from the historic Iron Bridge and housed in the refurbished Victorian tile factory of Maw & Co, once the world's largest tile manufacturer. The centre comprises independently run studios housing an eclectic mix of arts, design & crafts specialists, holistic therapists, a hair salon, a tearoom, antique & vintage shops, the Gorge Parish Council office, IT consultants and media companies.
Our courtyard is used to host events including open air concerts, World Heritage Site events, outdoor art exhibitions and seasonal fairs.
The centre complex is open 7 days a week but individual shop & studio opening times vary.
Usually a selection of them can be found open most afternoons, the best time to visit is from 12 to 3pm. If you want to see a particular studio, shop or artist please check with them before travelling any distance. Contact details and individual studio opening times can be found on the studios page of this website. Details for non art businesses are on the enterprise page.
W
e offer the added bonus of no admission fee and free parking to make your visit with us more enjoyable. So please come and
visit our studios and tearoom, enjoy walking round our peacefully attractive courtyard, or simply sit, relax and enjoy the atmospheric surroundings.
N.B.
Please note that before you come to Maws Craft Centre you will be driving through the Jackfield Stabilisation Project site. The project is a massive three year undertaking due for completion in 2016. The section of the road between the Jackfield Tile Museum and Maws disappeared in the 1980s landslip and a temporary road was put in by using the tract previously used by the railway line. A section featured a wooden road surface with metal straps. This "temporary" road then remained for 30 years and deteriorated badly because of the area of active landslip it was in. In the last few years it resembled a roller coaster ride more than a flat railway line. The landslip area has now been stabilised and a new road has been constructed. The project also includes pavements, street lights, railings, landscaping, works to the river bank to prevent erosion, new foot paths, grouting of mine workings and land drainage.
Throughout the duration of the project craft centre shops will be open as usual - please come and visit and support our shops and tearoom!
For more information please see http://www.telford.gov.uk/jackfieldstabilisationproject
Pictures illustrating before and after are below: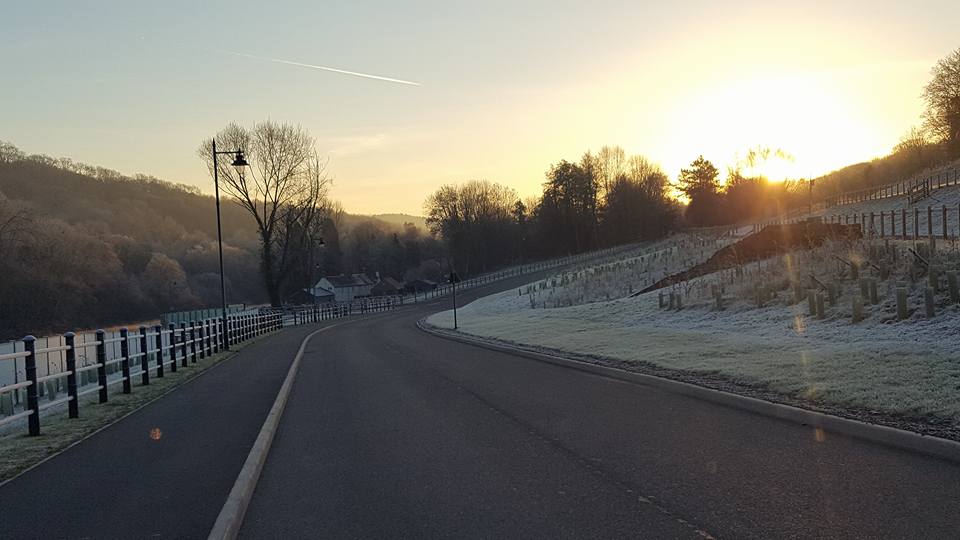 New road in the early morning after a frosty night - November 2016.
Photo by Amanda-Jayne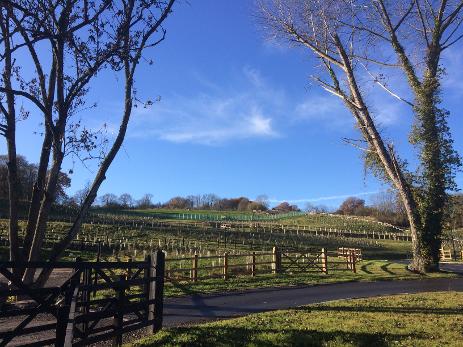 New footpaths and landscaping surrounding the new road which in this picture is hidden from view behind the green bat screen.
National cycle route 45 and walking footpath Severn Valley Way are both nearby.
November 2016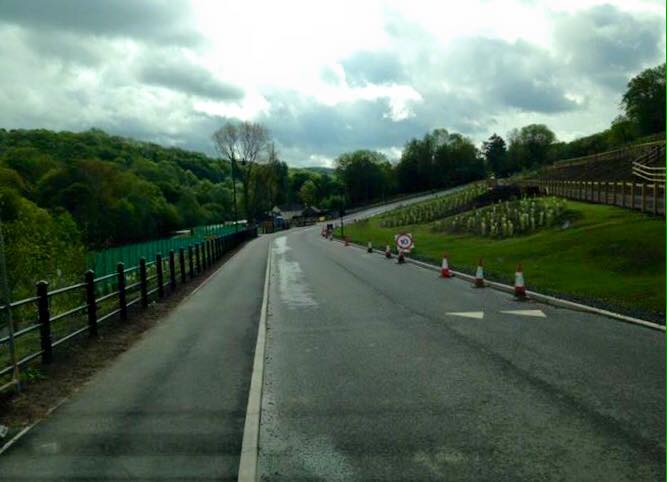 New road nearly finished May 2016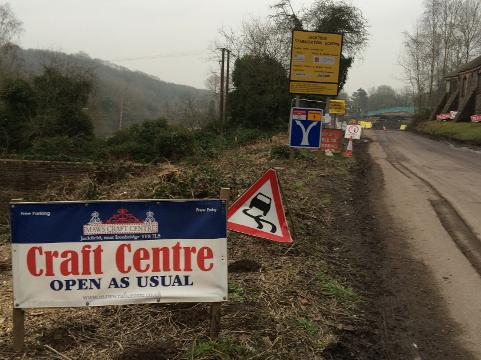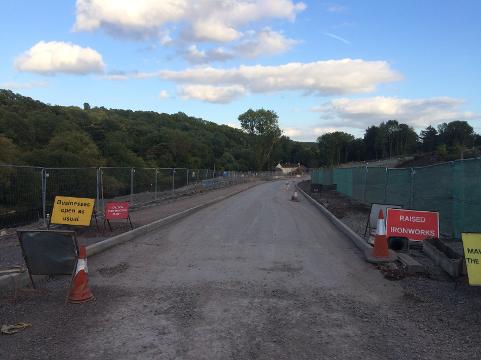 New road taking shape September 2015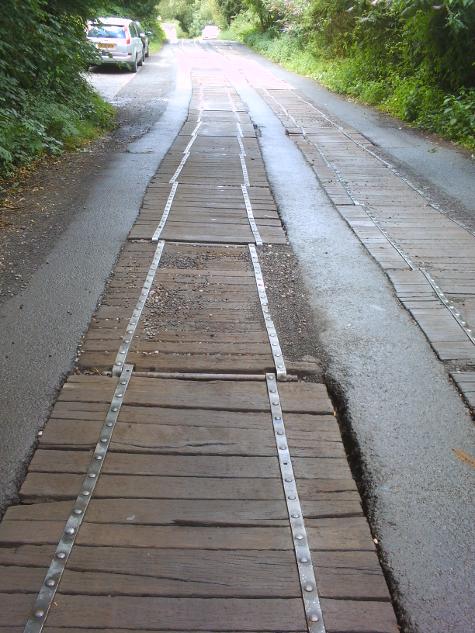 Old "temporary" road in 2012
Maws Craft Centre (Jackfield) Ltd, Unit B31, Maws Craft Centre, Jackfield, Telford, TF8 7LS